Updates for 2023
Amusement Park Theme
The puzzles in the 2023 Pi Day Challenge are centered around an amusement park. Ride the ferris wheel, throw darts at balloons, or watch a magic show! The puzzles range from simple arithmetic and logic to algebra, geometry, and trigonometry. There's even some physics. Have fun and good luck!
Private Leader Boards
This year we have an exciting new feature: Private Leader Boards! Now anyone can create their own mini version of the Genius Board and invite their friends to join. Everyone in the group will be able to see how many puzzles the other members have solved. This is a fun way for teachers to turn the Pi Day Challenge into a classroom competition!
Here's how they work: login and click Genius Board in the navigation bar and then click Access Private Leader Boards. Click the Create a Private Leader Board button and give it a name.
Once created, share the Join Code with your students, friends, or family. They can join from their account by visiting the same page and clicking the Join a Private Leader Board button. All members of the leader board will see how many puzzles everyone else has completed.
Here's an example leaderboard that Mr. Pi made for his 5th period geometry class: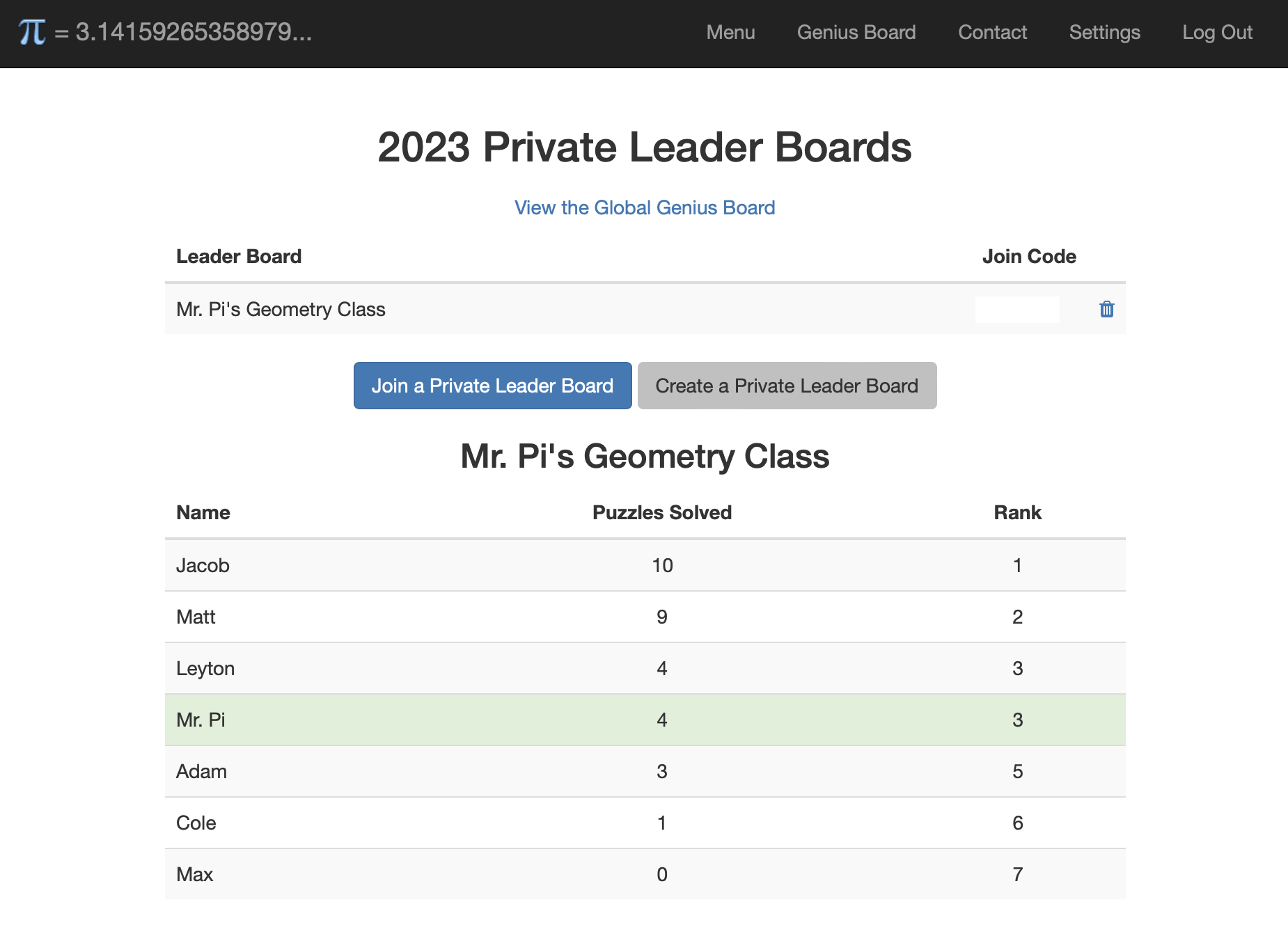 ETN